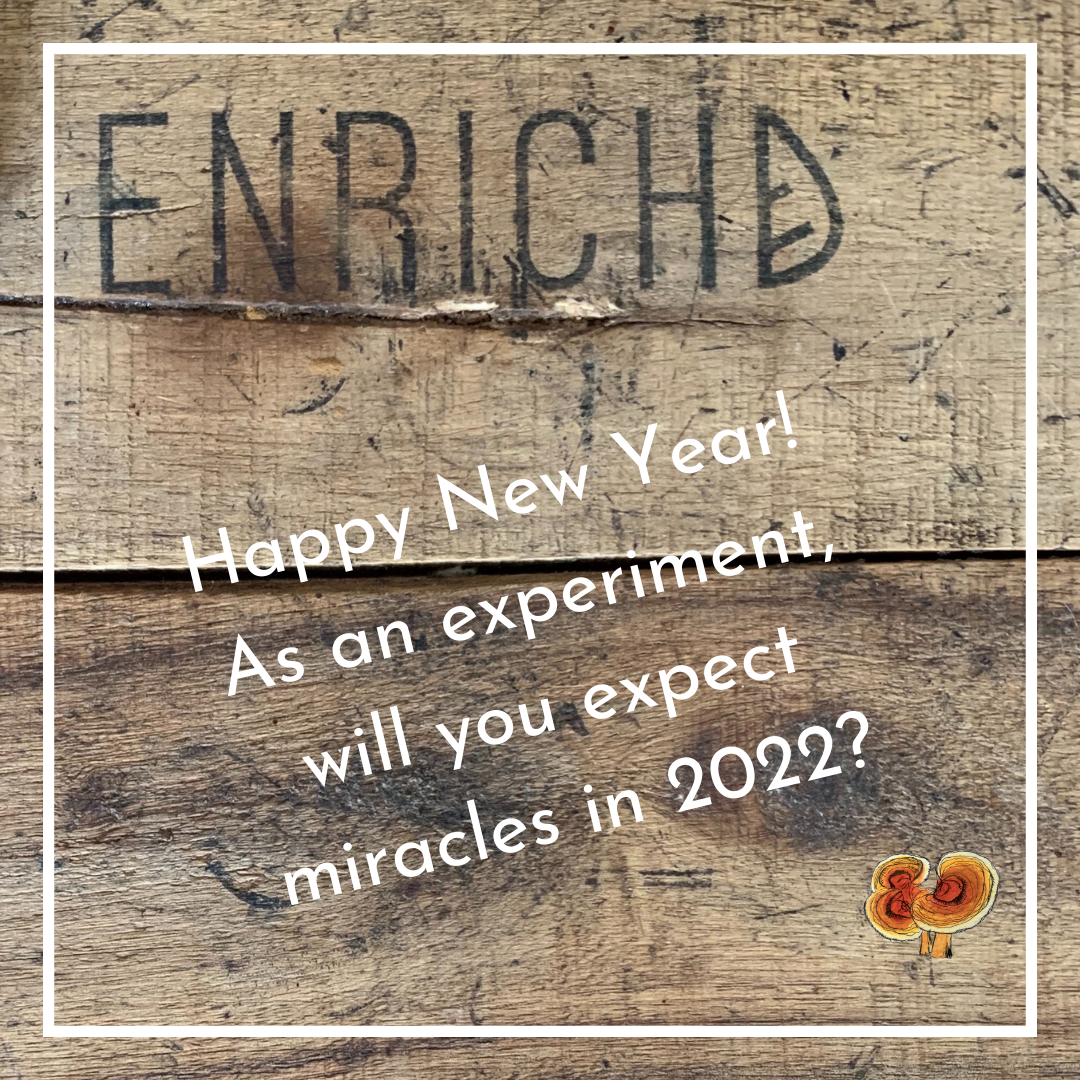 Happy New Year! 2022... it's here, and in England we are in those cold months, with days and nights that can be a little demanding.
It's your beginning to the year, which is important to remember, so turning inwards to reflect, before diving onto someone else's plan or regime can be really useful :) Not that motivation and push are bad, I'd just say, make sure it's your call, if you know what I mean?
There are a number of things I'm doing here to support my human experience during the shorter days and these less dynamic months, dive in and take what you will, if you please...
- Enjoying Sunlight. Like it's the elixir of life! Getting direct sunlight in my eyes in the morning (I'm not speaking about staring at the sun, though people do, simply being outside in the morning to stimulate the receptors on my skin and eyes). It's the circadian rhythm world, fascinating stuff and worth researching more. While I'm out there, I imagining I'm almost drinking it  in through the skin and eyes. Sunlight, lovely...
- Relishing in Movement. For me that's getting to the gym, boxing sessions with friends, walking, biking in the forest and drumming. While rest is important during winter months, movement really (obviously?) supports mood and the physical. Yes please... 
- Resting in Stillness. This too. Allowing the body to naturally rest during winter makes sense. Who says New Year is the time for massive action? Maybe? Or maybe the change can be rooted in being still, aligning thoughts and emotions while resting the physical body. It always depends. While the weather patterns might be similar, we are all in different seasons of our lives, so it's good to check in and see what you need, rather than falling into someone else's game plan. And relax...
- Feeling into Nature Walks. Whether it is a short walk by the river, or to a national trust area, getting out there, "communicating" with nature. A lot of inside time at night means getting out there and absorbing, feeling into, communicating with, the colours, textures, smells, sounds, vibrancy of trees, lakes, rivers, water, grass, are all the more important now. Drinking in the vibrations of nature....
- Expect Miracles. Read it again? Imagine what that means? Read it again ;)
- Supporting Gut Health. Through digestion the nutrients and energies of the foods and teas we enjoy are assimilated into our being. Kind of important right? As well as phases of high quality probiotics, checking in on stressors, there is a fascinating and quite amazing elixir I've been experimenting with recently, 3 or 4 months of it actually, and it feels AMAZING. It's hitting all the flavours (sweet, sour, umami, etc), which if you've been to any of the ENRICHD tea and mushroom ceremonies, will know are a hot topic - communication between tongue, brain and organs.
Here is the beauty:
Ginger and Turmeric 
(2/3 cup of simmered roots - use organic powder for ease)
Chaga 
(1/3 cup of simmered Chaga chunks or 1/3 tea spoon dual extract powder)
Shilajit >> brand new in <<
(pea size)
Clean Salt
(a pinch)
Black pepper
(a pinch)
Lemon
(tea to tablespoon)
Maple Syrup
(or your choice of sweet)
As well as that lot I'm also, of course, drinking plenty of mushroom elixirs and eating incredible amounts of chocolate!
Until I write again, have a beautiful few days, give yourself time, no need to rush and push, find your way into the changes you may or may not wish to make ;)
With love,
Rich :)