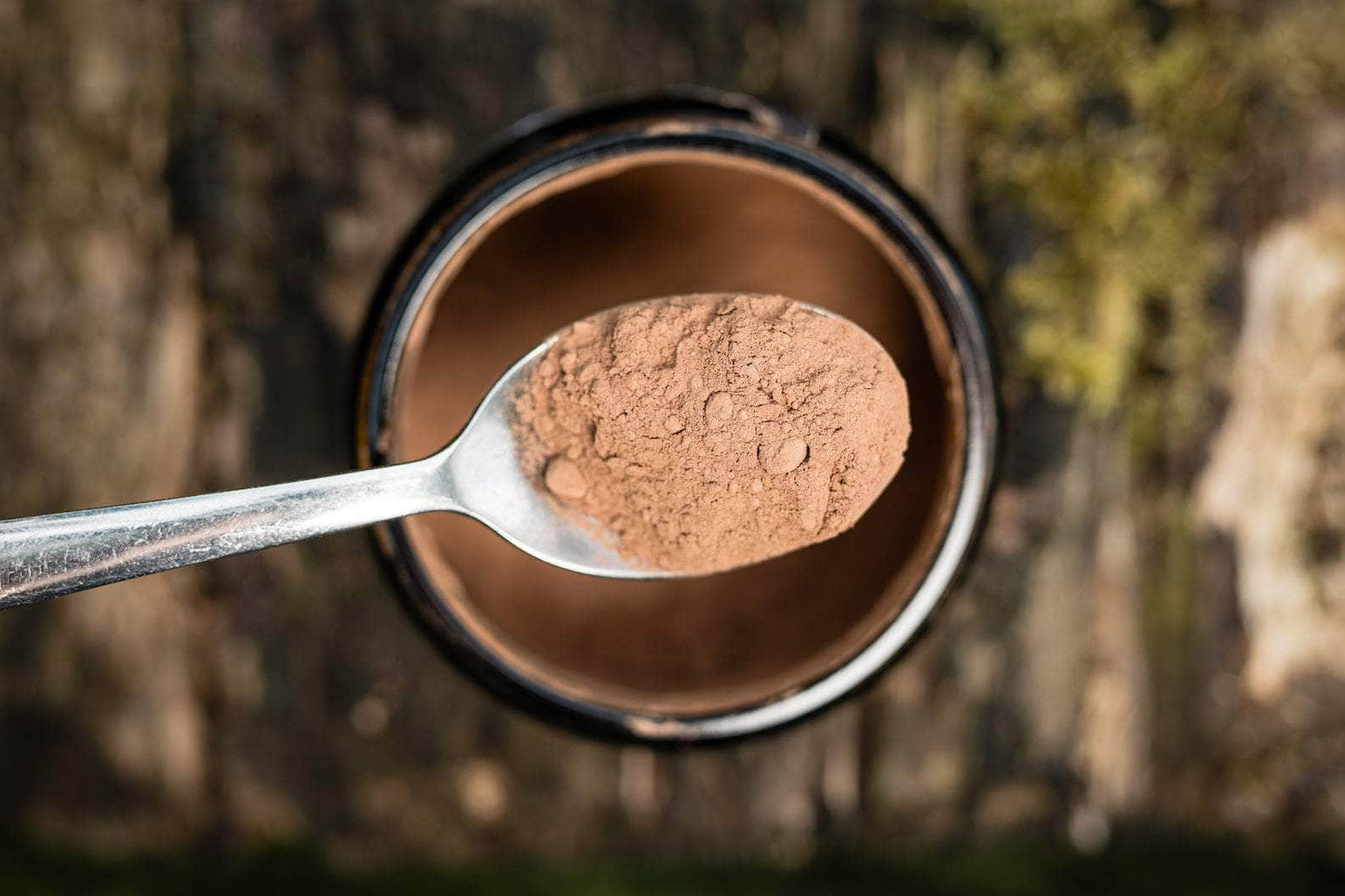 Reishi Mushroom Benefits
Hormone Balance
Deep Sleep
Immune Support
Calming Effects
FAQs
Here are some of the benefits of taking Reishi mushrooms:


Supporting the immune system and calming nature.

Antiviral, antibacterial and anti-fungal properties.

Fighting allergies and asthma (it's the triterpenes that help).

Protecting against viruses and infections.

Defending tumor growth and cancer.

Reputed to support Jing, Qi and Shen.
Add 1/2 to 1 tea spoon of Reishi powder to warm water and drink as a a lovely grounding and calming tea.

You can also mix the Love Reishi mushroom powder with coffee or hot chocolate.

Add it to smoothies if you like but, we LOVE to drink it in warm water to really taste it.
1 tablespoon of cacao powder
1/2 teaspoon of ENRICHD Reishi powder
tigernut milk
pinch of Himalayan salt
coconut sugar to taste

Warm this combo on a medium heat stirring continuously. Maybe even meditate and set an intention while it warms!
Reishi is said to taste bitter, kind of like black coffee strength. It's great added to coffee or used instead of coffee if you're a fan of the taste.

If you like sweeter notes, try adding a little stevia or honey, nut milk and organic cacao.

There's ancient wisdom applied in the extraction process of creating our mushroom powders.

ENRICHD Reishi mushroom powder is what's known as SEMI-WILD and grown on the right wood (Duanwood) in pristine conditions.

This makes our Reishi mushroom supplement more reliable, potent and superior to others since it is not grown on oats.

Every batch undergoes heavy metal testing.