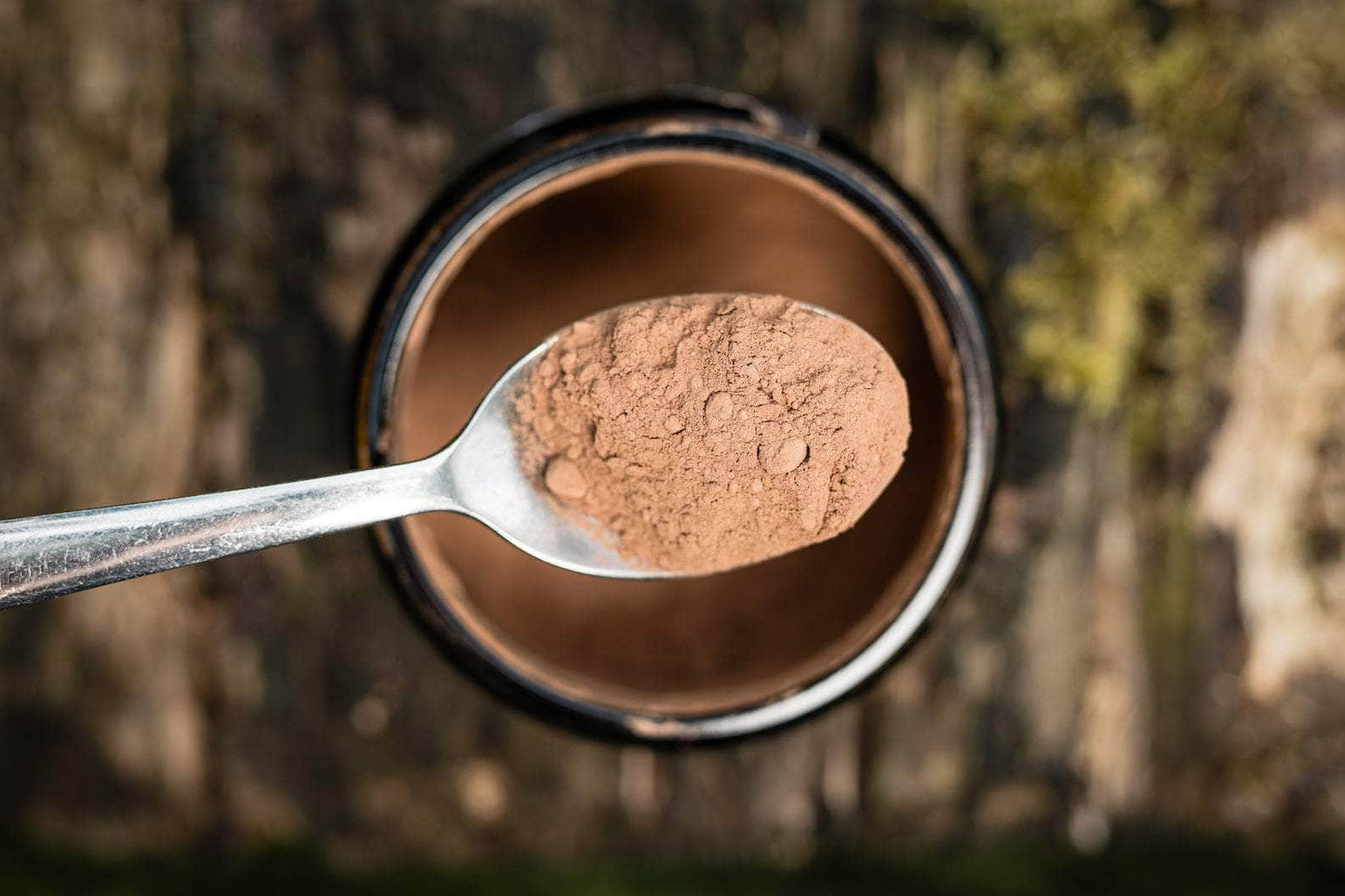 Lion's Mane Benefits
Improved Memory
Focus & Clarity
Creativity
Gut Health
May support cognitive function
May improve digestive health
Anti-inflammatory potential
Anti-cancer studies
FAQs
Lion's Mane (Hericium erinaceus) is a type of medicinal mushroom that has gained popularity for its potential health benefits. People consume Lion's Mane in various forms, including powders, supplements, teas, and edibles. Here are some reasons why people take Lion's Mane:

Cognitive Enhancement: Lion's Mane is believed to promote nerve growth factor (NGF) synthesis, which plays a key role in maintaining and regenerating neurons. Some studies suggest that Lion's Mane may have potential cognitive-enhancing properties, improving memory and concentration.
Neuroprotective Effects: Preclinical studies (mainly in rodents) have shown that Lion's Mane may have neuroprotective properties, potentially helping in conditions like Alzheimer's disease and other neurodegenerative diseases.
Mood Enhancement: Some evidence suggests that consuming Lion's Mane can help with symptoms of anxiety and depression. The exact mechanisms are still under research, but it's believed that the mushroom's influence on brain-derived neurotrophic factor (BDNF) and nerve growth factor (NGF) might play a role.
Immune System Support: Like many other medicinal mushrooms, Lion's Mane might have immune-boosting properties, enhancing the body's ability to fight off pathogens.
Antioxidant Properties: Lion's Mane has demonstrated antioxidant activities, which can help counteract the damaging effects of free radicals in the body.
Digestive Health: Traditionally, Lion's Mane was used to support digestive health. It's believed to have anti-inflammatory properties that can be beneficial for the gut.
Cancer: Preliminary studies have shown that Lion's Mane may have anti-tumor properties. However, this area requires further rigorous research to draw definitive conclusions.
Lion's mane has a malty, broth-like taste and can be enjoyed either sweet or savoury. 
To make Lion's Mane mushroom drink, simply dissolve it in hot water
You can also add Lion's Mane to your coffee
You can use it to enhance your hot chocolate
Add our Lion's Mane mushroom supplement to your breakfast smoothie or even sprinkle it on your cereal.
It's best to start with 1/2 a teaspoon of your Lion's Mane mushroom powder in hot water or organic coffee and then build up to 1 teaspoon for over about 7 days.
100% Fruiting Body Extract
Wood grown, not oat grown, for potency and integrity
Dual extract to get the full spectrum of potential
Heavy metal testing on every batch
Ancient wisdom applied in the extraction process
ENRICHD Lion's Mane is a 10:1 DUAL extract whereby the extraction process was conducted using both the purified water AND the alcohol extract; this is very important for the neurotrophic properties.
Lion's Mane (H. Erinaceus) is reputed and studied for supporting brain function and neurotrophic potential.

"The two most well-known benefits of consuming lion's mane are the potential ability to prevent or protect the spread of neurodegenerative disease and cancer." Dr Axe

It's known in the foodie health world and the science community as a "nootropic" and we also like to call Lion's Mane the "Mushroom of Focus and Comprehension" because of our personal experiences with it. It feels like we can comprehend and articulate larger volumes of information more easily and effectively.

ENRICHD Lion's Mane is a 10:1 DUAL extract whereby the extraction process was conducted using both the purified water AND the alcohol extract; this is very important for the neurotrophic properties.

ENRICHD Lion's Mane was grown in pristine conditions in pristine mountains and grown on the right wood for potency. We prefer to share wood-grown mushrooms for this simple reason. Heavy metal and agro testing on every batch.


LION'S MANE SCIENCE TIME

"Neurotrophic factors are important in promoting the growth and differentiation of neurons ... The aqueous preparation of H. Erinaceus <Lion's Mane> had neurotrophic but not neuroprotective activities."

This is great news because it means that Lion's Mane mushroom may support the growth of neurons! That must have been the feeling I feel when I drink it, sharpness and focus...



LION'S MANE REFERENCES


Neurotrophic properties of Lion's mane medicinal mushroom, Hericium Erinaceus (Higher Basidiomycetes) from Malaysia.

https://www.ncbi.nlm.nih.gov/pubmed/24266378

Dietary Supplementation of Hericium erinaceus Increases Mossy Fiber-CA3 Hippocampal Neurotransmission and Recognition Memory in Wild-Type Mice

https://pubmed.ncbi.nlm.nih.gov/28115973

Hypolipidaemic Effect of Hericium erinaceum Grown in Artemisia capillaris on Obese Rats

https://pubmed.ncbi.nlm.nih.gov/23874132

Neuroregenerative potential of lion's mane mushroom, Hericium Erinaceus (Bull.: Fr.) Pers. (higher Basidiomycetes), in the treatment of peripheral nerve injury (review).

https://www.ncbi.nlm.nih.gov/pubmed/23510212

Yamabushitake mushroom (Hericium erinaceus) improved lipid metabolism in mice fed a high-fat diet

https://pubmed.ncbi.nlm.nih.gov/20622452

Structures, biological activities, and industrial applications of the polysaccharides from Hericium erinaceus (Lion's Mane) mushroom: A review.

https://pubmed.ncbi.nlm.nih.gov/28087447

Chemistry, Nutrition, and Health-Promoting Properties of Hericium Erinaceus (Lion's Mane) Mushroom Fruiting Bodies and Mycelia and Their Bioactive Compounds.

https://www.ncbi.nlm.nih.gov/pubmed/26244378

Lion's Mane Mushroom: The Potential Brain-Boosting, Cancer-Fighting Powerhouse

https://draxe.com/nutrition/mushrooms/lions-mane-mushroom

Anti-Inflammatory Effects of Ethanol Extract of Lion's Mane Medicinal Mushroom, Hericium erinaceus (Agaricomycetes), in Mice with Ulcerative Colitis.

https://pubmed.ncbi.nlm.nih.gov/27481156 

Polysaccharide of Hericium erinaceus attenuates colitis in C57BL/6 mice via regulation of oxidative stress, inflammation-related signaling pathways and modulating the composition of the gut microbiota.

https://pubmed.ncbi.nlm.nih.gov/29677563