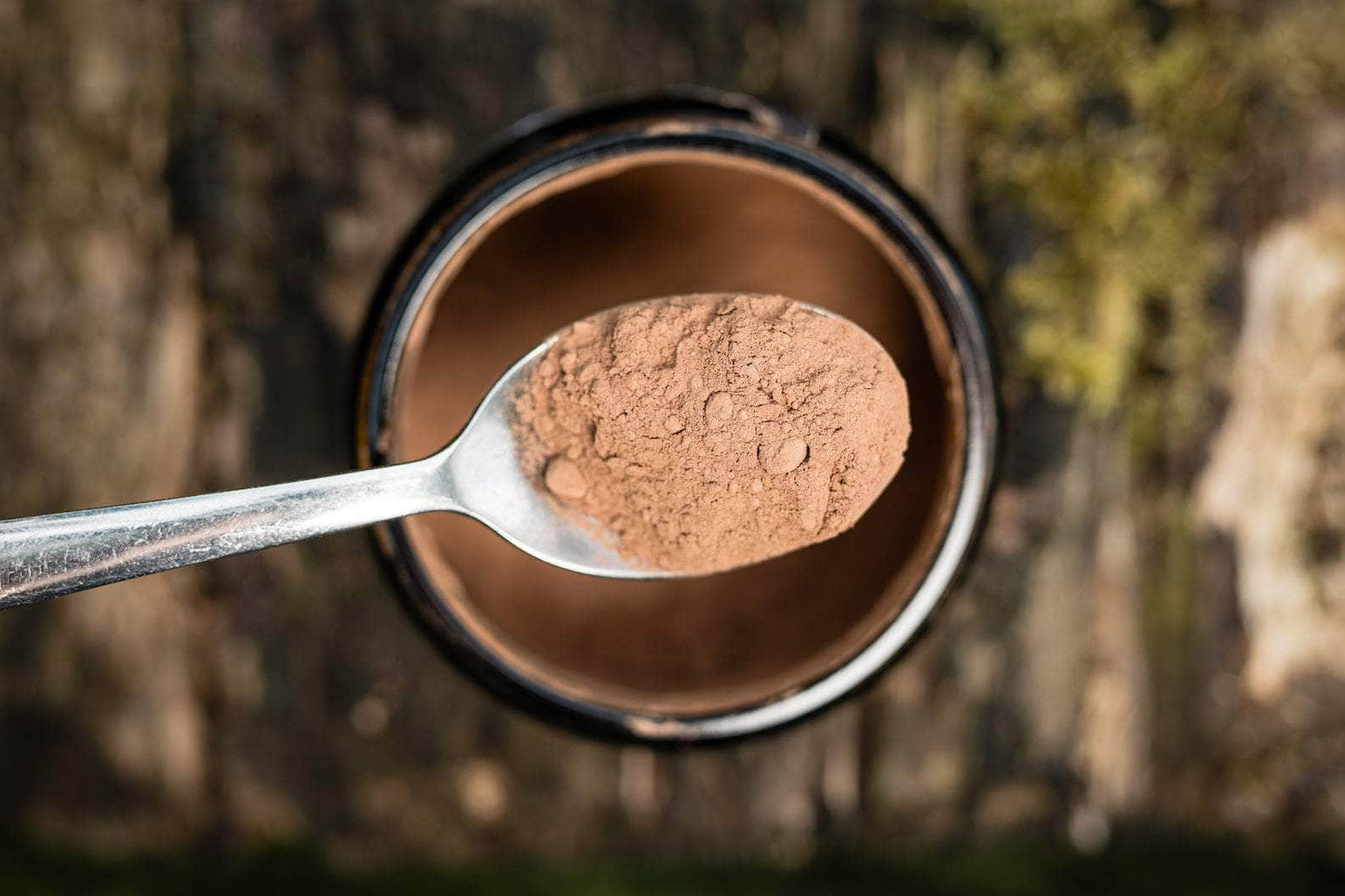 Cordyceps Mushroom Benefits
Supports Lung Function
Boosts Performance
More Energy
Anti-Inflammatory
Improved Stamina
Great Pre-Workout
FAQs
Here are some of the reported health benefits of Cordyceps mushroom:

Adaptogenic properties
Cordyceps is considered an adaptogen, which means it may help the body adapt to stress and promote overall balance.
Increased energy and endurance
Cordyceps is believed to enhance physical stamina and improve exercise performance, making it popular among athletes.
Immune system support
Some studies suggest that Cordyceps may have immunomodulatory effects, supporting the immune system's function.
Respiratory health
Cordyceps has been used traditionally to support respiratory health and may be beneficial for individuals with certain respiratory conditions.
Antioxidant activity
Cordyceps contains antioxidants that help neutralize harmful free radicals in the body, protecting cells from oxidative damage.
Anti-inflammatory effects
There is some evidence suggesting that Cordyceps may possess anti-inflammatory properties.
Cordyceps is earthy, slightly sweet and savory. Pleasant on its own or added to coffee, hot chocolate or a smoothie.
Start with 1/2 a teaspoon in hot water or organic coffee and then build up to 1 teaspoon over about 7 days.

You can add it to porridge, cereal, hot chocolate or a smoothie.
Wood Grown - not oat grown (for potency and integrity)
Heavy metal testing on every batch
Ancient wisdom applied in the extraction process
We are a bit geeky here at ENRICHD and LOVE to read the studies on our beloved mushrooms. Here is a conclusion on a double blind, placebo controlled study on the strain we offer, Cs-4.

NOTABLE FINDINGS

"This pilot study suggests that supplementation with Cs-4 (Cordyceps sinensis) improves exercise performance and might contribute to wellness in healthy older subjects.""12 weeks of treatment with Cs-4 resulted in an increase in metabolic threshold of 10.5% and increase in ventilatory threshold of 8.5%. These threshold values are submaximal, non–effort-dependent measures of exercise performance. They were selected by the metabolic measurement system and verified by two independent investigators. A higher metabolic threshold for lactate accumulation indicates better aerobic performance, and that is a subject could perform a higher level of exercise without fatigue."

REFERENCES

Effect of Cs-4 (Cordyceps sinensis) on exercise performance in healthy older subjects: a double-blind, placebo-controlled trial.https://pubmed.ncbi.nlm.nih.gov/20804368/Effect of Cs-4® (Cordyceps sinensis) on Exercise Performance in Healthy Older Subjects: A Double-Blind, Placebo-Controlled Trialhttps://www.ncbi.nlm.nih.gov/pmc/articles/PMC3110835/