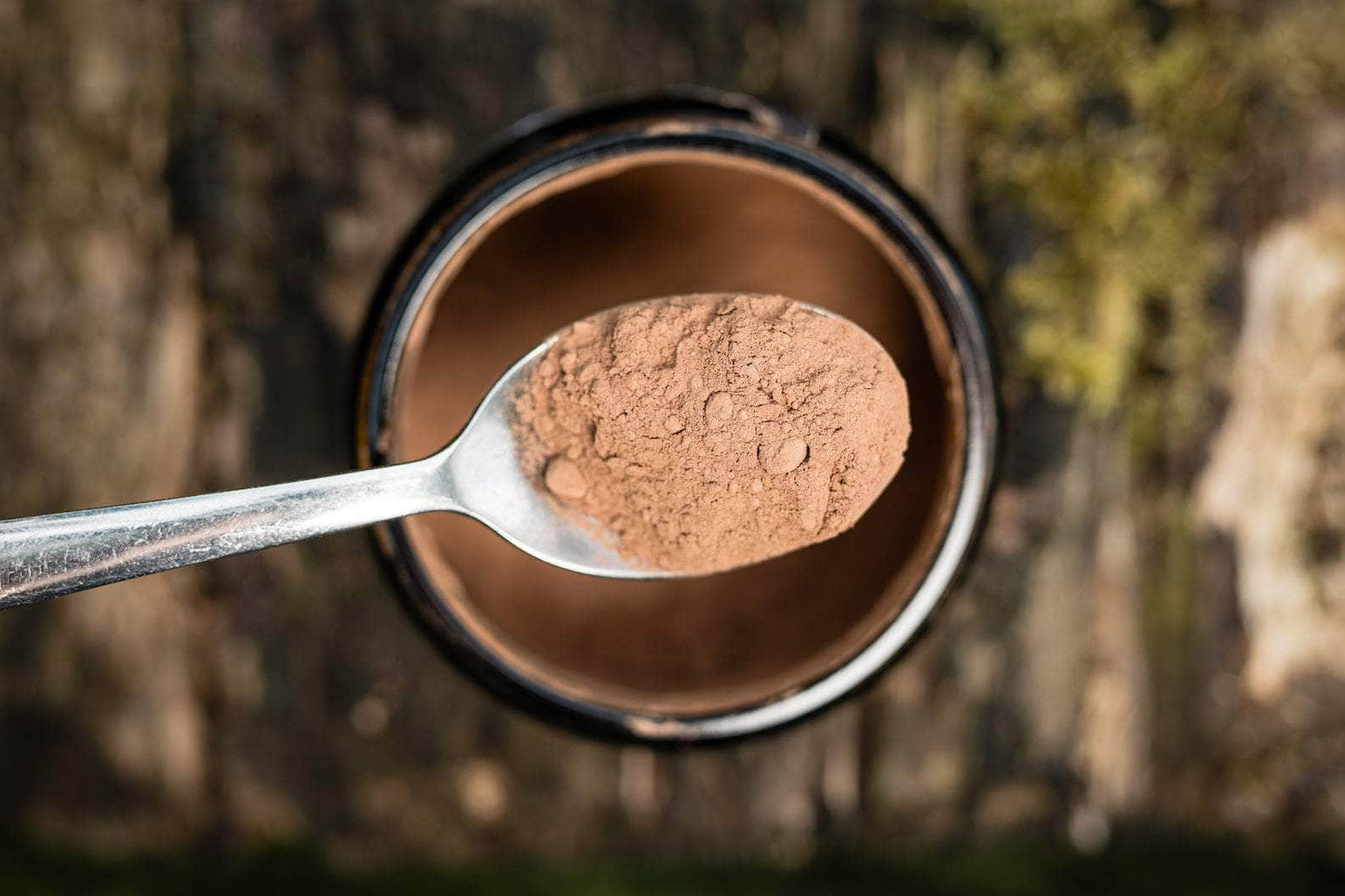 Turkey Tail Benefits
Anti-viral
Immune support
Anti-bacterial
Anti-tumor potential
Digestion & gut health (Pre-biotics)
Reduces phlegm in the body
Calms the mind
Enhanced vitality
FAQs
Turkey Tail (Trametes versicolor) is a mushroom that gets its name from the colorful bands that resemble the tail feathers of a turkey. It's been used for centuries in traditional medicine, particularly in Asia.

Recent scientific research has started to explore and validate some of the medicinal claims associated with Turkey Tail.

Here are some potential benefits:

Immune System Support: One of the most well-known properties of Turkey Tail is its potential to boost the immune system. Polysaccharide-K (PSK) and Polysaccharide-P (PSP), two compounds found in Turkey Tail, have been studied for their immune-boosting effects.
Cancer Support: PSK, in particular, has been extensively researched for its potential anti-cancer properties. In Japan, it's been approved as an adjunct treatment for several types of cancers, especially in conjunction with chemotherapy. Some studies suggest that PSK might improve the survival rate of cancer patients.
Antioxidant Properties: Turkey Tail contains a variety of antioxidants, including flavonoids and phenols. These compounds help combat oxidative stress and may reduce the risk of chronic diseases.
Gut Health: There's emerging evidence to suggest that Turkey Tail can positively influence the gut microbiota, promoting a healthy balance of bacteria in the digestive system.
Antiviral Properties: Some research indicates that Turkey Tail has antiviral activities against certain viruses, including the human papillomavirus (HPV).
Anti-inflammatory: Turkey Tail may have anti-inflammatory effects, which can help in conditions characterized by inflammation.
Turkey Tail mushroom has an earthy taste with smokey notes. It's great added to coffee or used instead as coffee. If you like sweeter tastes, then maple syrup, coconut sugar, stevia, and oat milk can all work well.
Add up to 1 teaspoon of this beautiful mushroom to hot water or your smoothie, and enjoy!

We also like to drink it in hot chocolate (have you tried our raw cacao?) or even add it to our premium coffee. You could also try this beauty in a warm chicory drink. 
Heavy metal testing on every batch
Ancient wisdom applied in the extraction process
Wild harvested Turkey Tail from ENRICHD is great for potency and the wild Qi energy
Our 10:1 dual extract can deliver a full spectrum of potential
UK made
Fruiting body extract
CAN TURKEY TAIL MUSHROOMS BE USED TO TREAT CANCER?

Turkey tail mushrooms have been studied for their potential anti-tumor and anti-cancer properties, and some research suggests that they may be effective in supporting the immune system during cancer treatment.

However, individuals with cancer should consult with a healthcare provider before using turkey tail mushrooms.


Wild Turkey Tail - 10:1 dual extract

Turkey Tail mushroom is probably the most well-studied of all mushrooms for immune support.

Turkey Tail is enjoyed to support the immune system, health and longevity. It has been used for thousands of years and we absolutely love it!

ENRICHD SUPERFOODS Turkey Tail Wildcrafted extract powder is harvested from pristine mountains. This makes this Turkey Tail highly sought after, potent and superior to others.

TRADITIONAL USES OF TURKEY TAIL

Reduce phlegm in the body
support digestion
calm the mind
enhance vitality.


TURKEY TAIL SCIENCE AND STUDIES


Phase 1 Clinical Trial of Trametes versicolor in Women with Breast Cancer
https://www.ncbi.nlm.nih.gov/pmc/articles/PMC3369477/

Trametes versicolor (Turkey Tail Mushrooms) and the Treatment of Breast Cancer
https://www.ncbi.nlm.nih.gov/pmc/articles/PMC4890100/

Gut health / Prebiotic...
Turkey Tail extract modifies human fecal microbiota composition in vitro.
https://www.ncbi.nlm.nih.gov/pubmed/23435630

Polysaccharide peptide induces a tumor necrosis...
https://pubmed.ncbi.nlm.nih.gov/25086966

In vivo and in vitro anti-tumor and anti-metastasis effects of Coriolus versicolor aqueous extract...
https://pubmed.ncbi.nlm.nih.gov/24856767/